Why you should keep your home automation at home and not in the cloud.
April 24, 2015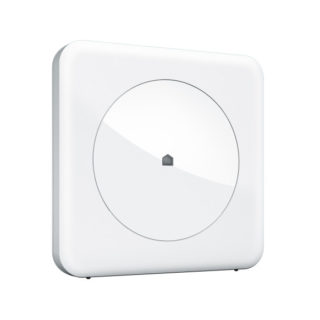 Do you trust the cloud? That's a bit of a loaded question: the "cloud" has been around as long as the internet, and calling it the cloud is just putting a different name on how the internet works. And while you can put plenty of trust in many of the online services out there, putting the operation and security of your home in the hands of a pop-up vendor (or even an established name) that is trying to break into the automation market with a lowest-common-denominator product seems risky at best.
You might say this sounds like fear-mongering by a company that equips and installs a higher tier (and more expensive) product… but it's the reality. Earlier this week, Wink–the manufacturer of the $50 Wink Hub, a cloud-based home automation system–caused some serious problems for DIY home automators around the world when they pushed an expired security certificate out to customer devices. This left customers in the dark, without access to lights, music, temperature control, and even door locks.
This isn't a small issue, and there are a few notable problems here:
Someone else is in control of your hardware, meaning that if things go sideways there isn't much you can do about it.
A third party is pushing updates to your device without your permission and clearly without adequate testing.
Without any interference on your part, your home automation network can go from functional to non-functional in an instant.
Smarter Home Automation isn't in the cloud
In a traditional home automation system you have a processor that handles the heavy lifting, without having to have an internet connection or using any resources outside your home.  With systems like Wink the processing is offloaded through the cloud to a server that could be half-way around the world. They do this because centralizing the cost into a single server is good for them and cheaper for you. Indeed, at $50 for the Wink hub, it makes even the most enthusiastic home automation fan look twice at paying hundreds or thousands of dollars for a central processor… but at $50 brick is expensive in comparison to a fully functioning, independent system.

Incidents like the Wink security issue begin to make the case that shows value in more comprehensive processors, but that incident is not alone. Cloud server systems are subject to frequent updates and by-the-seat-of-their-pants development; as the author of this piece I can speak with authority on this–I was given a Belkin WeMo switch over the holidays in 2015. It was a charming gift, but in late March a firmware update was pushed to my device. Suddenly the "rules" (programming) that I had setup was a bit wonky; while the light would turn on at 15 minutes before sundown and turn on at 11:30PM… it turned back on at midnight and stayed on all night. We're a full month later and there's been no official statement on the problem from Belkin, and there's not fix on the horizon. I got around it by setting up a rule that turns the light off at 12:01AM… so every night at midnight I have one minute of illumination. It's not much of a problem as the lamp is in my living room, but how thrilled would you be with your bedroom lights turning on for a minute at midnight every night?
Contrast that with a processor based system from RTI, Control4, or Crestron, where you have system designers and programmers writing code specifically for your setup, designed to do what you want it to do. When your system is designed for you and the programming is written from scratch for what you want to do, you don't end up with changes that disrupt how you work and live, and you won't end up coming home to a system that won't respond to you.
The evolution of home automation will continue to embrace the cloud, but relying on it to house the control of your system isn't a good idea. While the theoretical savings of a piece-meal retail system seem appealing, the cost when (and not if) the system is subject to failure due to system updates.

Graham is a Vancouver-based technology writer and TV personality. He writes technology content for Pure Image, offering insight and education for home theatre, home automation, and commercial a/v projects.

Latest posts by Graham Williams (see all)