Want better quality streamed music? Try Deezer.
April 02, 2015

What's your flow? That's the question that Deezer is asking you, and they're talking specifically about your taste in music. Do you have an answer? Don't worry, you will.
Music listening is evolving again. In the past 15 years we've jumped from collecting CDs, to ripping CDs into MP3s, to buying music files online, to today–where we're streaming music digitally from online services.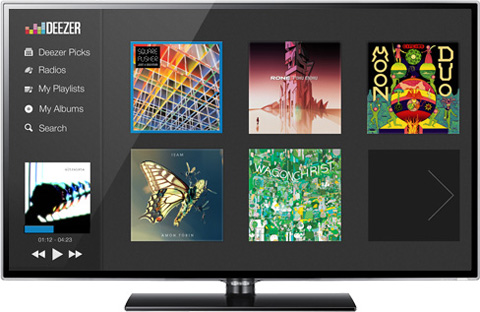 We've seen a number of these services pop up: Spotify, Google Music, Beats Music, Songza and Deezer. Deezer has been making waves recently because of the way that they integrate many of the unique features found in their competitors services, putting them together in a comprehensive way.
Like most of the other competitors on the market, Deezer has a large library of streamable music, including some exclusives that are only available for streaming prior to being made available for sale. They have an app for Android phones, iPhones, and Windows Phone devices, along with apps for OS X and Windows 7+, and with a dedicated Windows 8.1+ app. Where Deezer really steps it up is with a library of apps for additional devices: both iPad and Android tablets have a native app, Chromecast can add Deezer to your TV or you can use your TV's native Deezer app on select Samsung and LG displays, along with HiFi systems that are Deezer compliant–including our favourite, SONOS.
Deezer offers free music streaming, but by stepping up to the $9.99/mo Canadian you remove the ads from your stream, get access to higher quality music files for syncing, and you get unlimited play on mobile devices. The higher quality streams for all devices makes the subscription fee worth it; add a better set of headphones or stream to a high quality system (like Sonance speakers or Triad speakers through a SONOS gateway) and you'll hear the difference.
If you haven't setup a Deezer account yet, they're free to setup and you get your first month of  the $9.99 subscription at no charge.
Click this link here and you're good to go. Check it out and let us know what you think!

Graham is a Vancouver-based technology writer and TV personality. He writes technology content for Pure Image, offering insight and education for home theatre, home automation, and commercial a/v projects.

Latest posts by Graham Williams (see all)