Your music, everywhere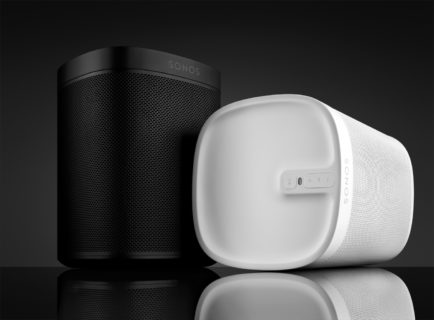 Music is a powerful thing; it moves us, connects us, and taps into emotions like joy and happiness. There are few better examples true power of home integration that whole-home music, and the very best whole-home distributed audio systems are powered by Sonos.
Sonos has the leader in the distributed audio space for over a decade, with smart software, intelligent speakers, and solid integration with home audio systems.
Sonos gives you the power to enjoy your music the way that you want: choose to listen to the same song in every room, or break up any room into its own zone to enjoy a specific sound track there. Add or remove remove rooms to any zone with a touch on the app for your phone or tablet, or with a click on your computer.

SONOS PLAY:5 Wireless Speaker from MOMENTOUS on Vimeo.
Play it local or stream from anywhere

Sonos connects you to all of the music in the world, starting right in your home. Add your music library to your Sonos system and play any of your tracks to your home system instantly. The Sonos library will update automatically when you add new songs, so go ahead and buy that new album; it'll be ready to play in no time.
Want more music? Choose from hundreds of streaming services an options, including Spotify, Apple Music, Google Play Music, and Tidal. You can even add your favourite stations from TuneIn radio.
More features, more fun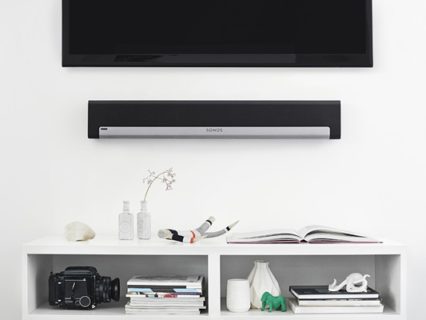 With Sonos Playbar and Sonos Sub you can create a wireless 5.1 surround sound system that blows your TV's sound away. Or you can pair up any Sonos speaker with another of the same kind (including Play1, Play3, and Play 5) to create an awesome stereo pair.
Use Sonos Connect to wire up your existing amplifier, or Sonos Connect Amp to power standalone speakers as part of your distributed audio system.
You can even plug in a record player to Play5's audio input, letting you rock old-school classics right from the vinyl, all the way through your distributed audio system.
Get the right Sonos for you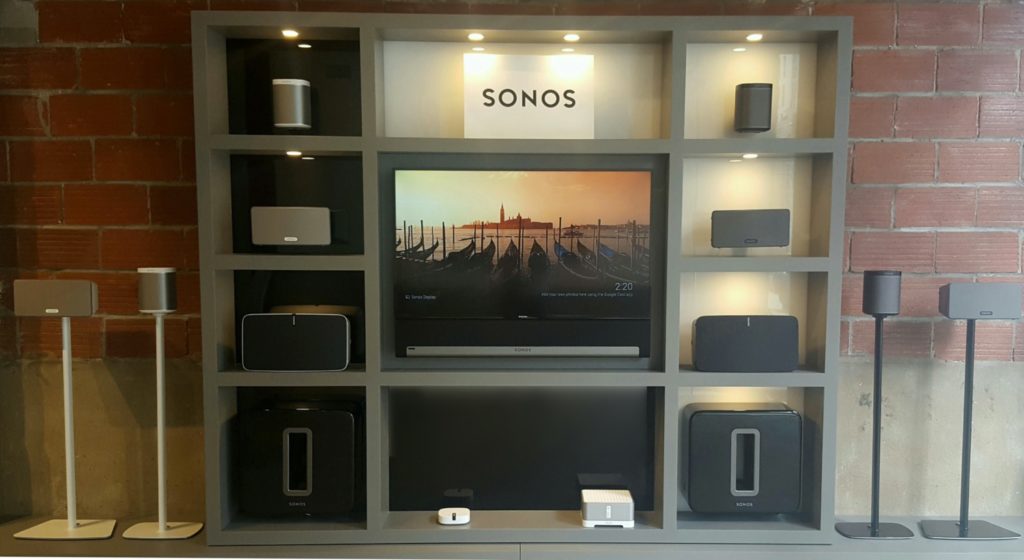 Visit us in our showroom in Yaletown to see, hear, and feel the difference that Sonos makes, both with Sonos speakers, and with a full range of in-wall, in-ceiling, and in-room speakers.
Our address is 1251 Homer St, in Yaletown, Vancouver, and we look forward to seeing you!