Home Automation and Smart Home Technology
Your smart home is a place of comfort, somewhere that you can relax, enjoying your space and the media you love to watch and listen to. The next-generation home experience grows from a home that responds to you; it's the perfect temperature, the perfect level of light, the perfect volume, with incredible experiences in picture and sound. Home automation is the key that draws it all together, seamlessly uniting all of your home's systems in an easy-to-use way. 
The Pure Image team has been creating home automation systems for over a decade, using state-of-the-art control technologies to put you in charge of what happens in your home. Your phone, your tablet, and your home computer fit perfectly with on-wall touch-screens and keypads; we build a friendly, understandable interface–all you have to do is tap, touch, and drag to set the mood, start an activity, or change the climate. 
We work in every digital eco-system, so whether you're an iPhone fan or an Android advocate we can build a system that comfortably fits your needs, putting full control in your hands and giving you access to your home from anywhere in the world at the touch of a button.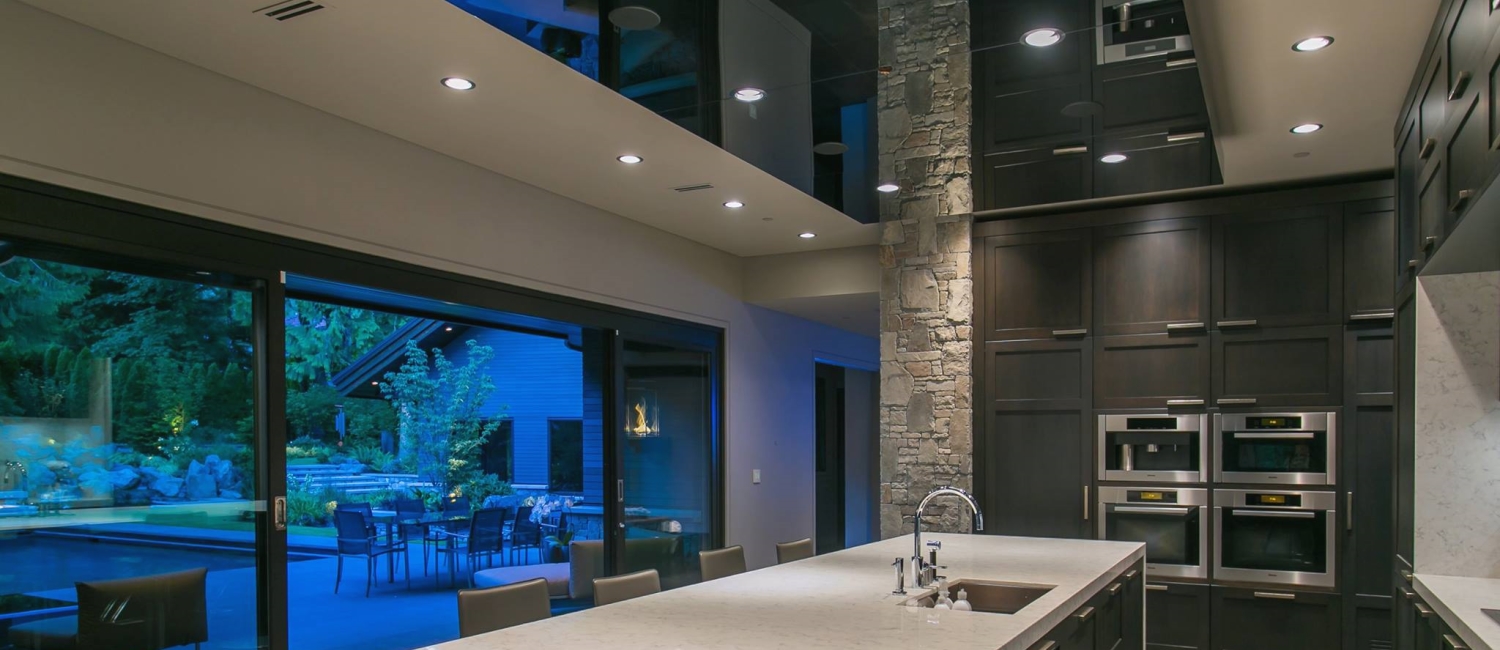 Automated Climate Control
The best part of automated climate control is how little you notice it: with smart home climate controls you'll never find yourself thinking "…it's too hot." or "…I should put a sweater on!". We build automated climate systems that are intelligent and responsive, so that you can take concern for your comfort (and that of your family and guests) off your mind!

Our climate control systems include:
Custom designed heating and cooling temperature patterns that adapt automatically to the time of day and the time of year
Connected web and smartphone control that lets you check up on and control your home's temperature from anywhere in the world
Learning technology that gets to know you, suggesting smart ways to save energy while delivering maximum comfort
Putting a better thermostat on your wall
A Pure Image Climate Control System can be controlled in a number of ways. We integrate smart LCD touch-screens in place of traditional thermostats, eliminating the need to have large, unsightly bumps on your wall throughout your home.
All of the in-home touch-screen panels sync instantly to your home automation smartphone app, so no matter where in the house–or in the world–you're connecting with your home, you'll have the same easy-to-use seamless experience.
Smarter climate control means better energy efficiency too. You can take manual control by selecting "Home" or "Away" to let the system know how to best respond to your needs, and every Pure Image climate control system can be adapted to your daily habits to help provide a comfortable climate when and where you need it. It's a smart way to be kinder to the environment and to save you money!
Lutron Lighting Control
What is Lighting Control?
Lighting Control is a system that allows centralized control of all lights inside and outside of the home. By combining your lights onto one system, it allows you to control scenes, individual lights and timed events via a computer, a touchscreen, in-wall keypads and your iPhone.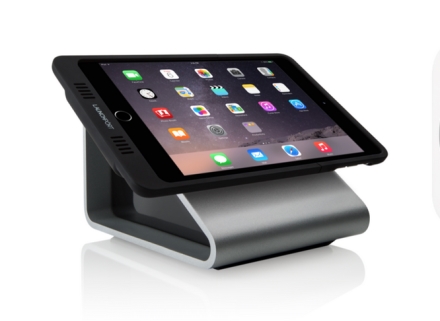 What are the benefits of Lighting Control?
Lighting Control will make your home's energy consumption more efficient while providing comfort, safety and convenience to you and your family.
What is a Lighting Control 'Scene'?
A Lighting Control 'Scene' is a pre-programmed event where your lights respond in a specific way. Sounds complicated? It's not. We do all the hard work to set your "Scenes"; all you have to do is push a button.
Let's take a look at what a scene can be: a common choice for a living room scene is Relaxation. By tapping Relaxation on your control panel or your smartphone, every light in your living room area automatically adjusts to the perfect level–a level that has been designed by your programmer and Project Co-Ordinator–so that you can sit back, relax, and enjoy the ambiance.
With Scenes you can take control of your living space and how you feel by creating the ideal mood lighting for any activity or occasion.
My home is already built. Is it too late to install Lighting Control?
This is, by far, our most popular question and the great news is that no it's not too late! Our Lighting Control products will work over any existing wiring in your home; and can be retrofit into any space by our qualified installation technicians. Every home is different so call or email us for an in-home consultation today! 
Whole-Home Sound Systems
Enjoying your music shouldn't be hard, but losing the beat from one room to the next isn't a great way to listen. Distributed Audio Systems give you access to your music anywhere in your home, inside or outside, with smart control and better quality.
Your music everywhere.
Whether you've got a massive MP3 library from iTunes or Google Play, or a huge vinyl and CD Collection, or you're looking to stream the latest hits from Beats Music or Spotify, we can put your music everywhere. Pure Image distributed audio systems offer reference quality sound all the way through your home, in your garage, and out on your patio, with no lag or delay. It's an incredible way to listen.
Zones for better listening.
By designing intelligent "zone" areas around your home we can create a seamless music experience with one source being played everywhere, or you can choose to supply each area with music from a different source. Mix and match, on the fly, putting your music where you want it. You can even integrate your home theatre into your distributed audio system, letting you enjoy the soundtracks to your favourite films as you work around the house.
The best technology
We offer a number of distributed audio solutions and will tailor your system to your needs and the demands of your space. With a system design for you with you, you'll know that you're getting the very best results available.
Automation Programming Services
Whether you need changes to your existing automation system or you're customizing a system in a house you've just purchased, upgrading the control of your system is easy when you work with Pure Image. Our highly-trained in-house automation team of experienced programmers will help deliver the most from your system, optimizing it for how, when, and where you want to use it.
While we are based in Vancouver, BC, we're happy to offer programming solutions and services Canada-wide. We're a proud supplier and integrator of Custom Integration Solutions professional grade home routing and control systems.
RTI Home Automation Programming
With two full-time RTI programmers on staff we are pleased to offer a full suite of advanced RTI programming, logic, customization, and integration. As an RTI dealer for over 10 years, we hold RTI's highest level of certification, with experience in creating customized interfaces for iPad, iPhone, Android OS, and RTI tablet platforms.
When system support is needed we can provide on-site assistance with firmware updates, interface adjustments, and hardware upgrades both on a per-case basis and as part of our Pure Image Plus service, giving you a gateway to the latest features and even more reliability from the RTI products you love.
We have partnered with Custom Integration Solutions to unlock remote access to your RTI setup via Virtual Private Networking, letting you control your Vancouver home from anywhere in the world.
Our own customized RTI interface is easy to learn and easy to use. We also offer RTI interface customization, including creating a personalized custom theme for your RTI home automation system.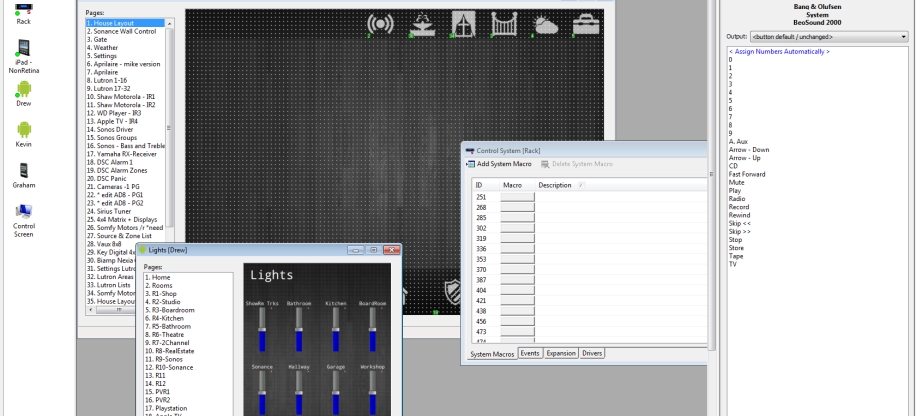 Lutron System Programming
Perfecting your Lutron system is our speciality. Our in-house team can work with you to adjust scenes so that they meet your needs, as well as creating time-based and time-of-year-based events. Want your blinds to open at Sunrise and your lights to come on at Sunset, and have that track perfectly with the changes in those times day after day through the year? We can make that happen.
When keypads need reprogramming, when systems need upgrading or expanding, and when communications and range issues arise, we can help.
As one of Vancouver's premiere home automation providers our expertise includes Lutron's full range of RadioRA2 wired and wireless home automation products, as well as control of HVAC and shading systems. Whatever your Lutron RadioRA2 needs, we can make it work.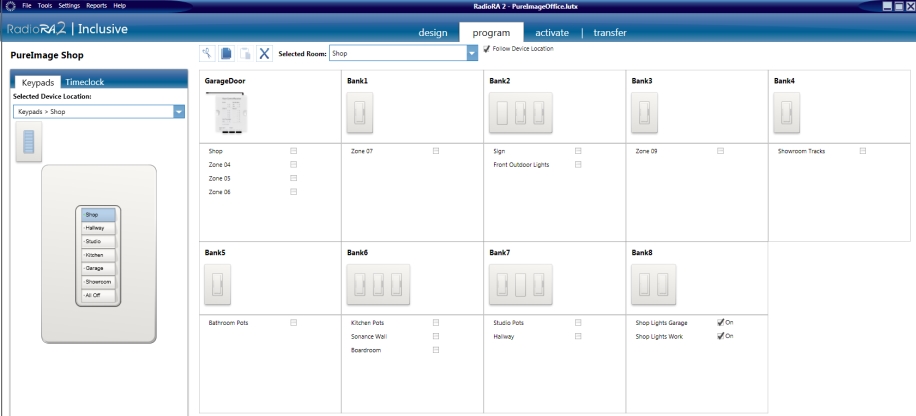 Automated Shades and Window Coverings
Beautiful blinds, shades, and window coverings can draw the identity of your home together. They're even better when you have complete control over them through a smart home automation system. We make adding automated shading to your home simple, whether you're starting with a new build, renovating a space completely or even simply performing a light retrofit of a room.
We've partnered up with WindowWorks, Vancouver's premiere source for  high-quality blinds, shades, and window coverings. Automated shading can be included in any Pure Image project; we'll work with you to create the automation network that will deliver the experience you're looking for–with offerings from great names like Lutron and RTI, while WindowWorks provides the perfect look and feel for your window coverings.
Want to know more? Join us in our showroom and we'll show you just how great automated shades and window coverings can be.