Integrated Amps versus Preamplifier / Power Amplifier Separates
February 02, 2015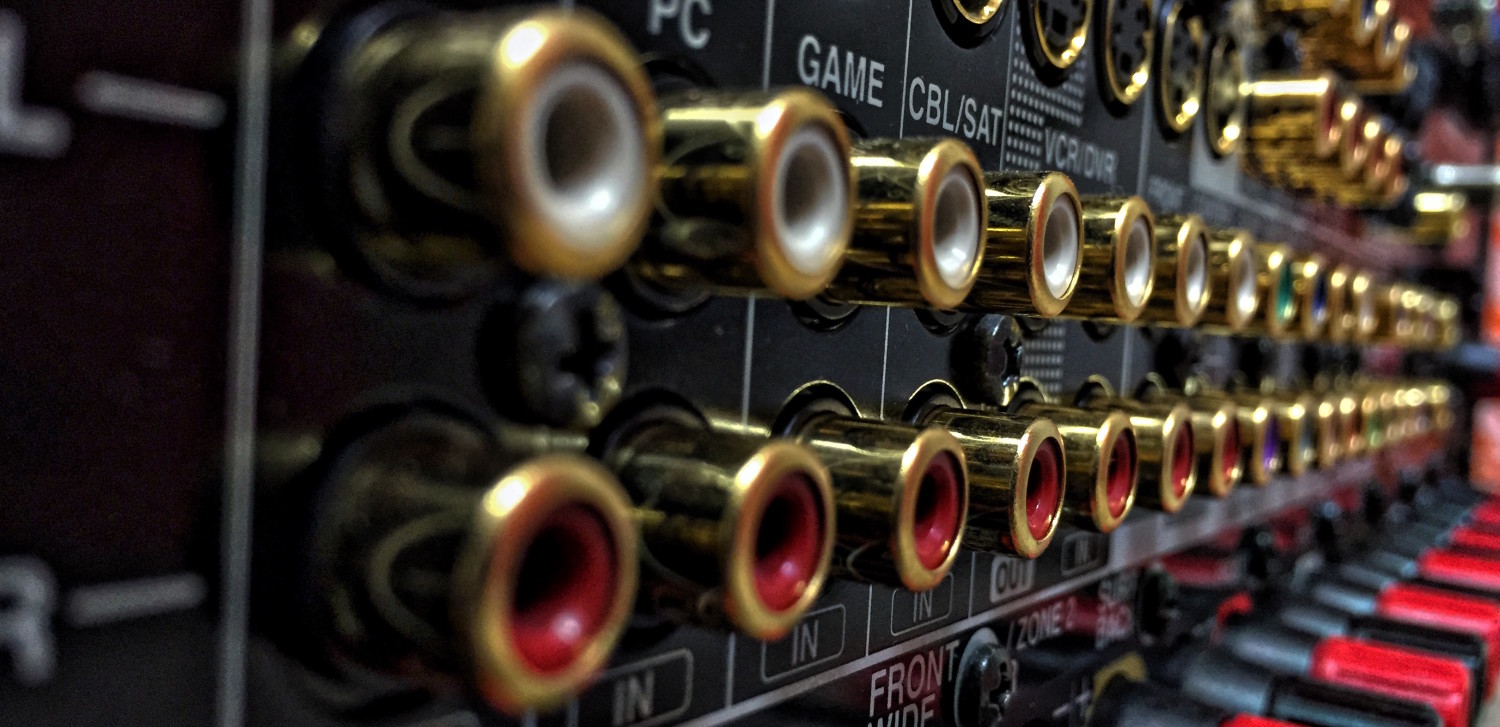 What's better for you and why?
For almost thirty years in audio reproduction, the holy trinity reigned: tuner, preamplifiers, and power amplifiers. In the last twenty years we've seen a shift towards integrated preamplifier/power amp combinations. Making the choice as to which is right for you isn't hard, if you're prepared with the right information.
At their core integrated amplifiers and preamplifier / power amp separates do the same job; it probably won't surprise you to learn that an integrated amplifier integrates those two components together. The question is: why did we have separates to begin with, and what do we gain or lose by using an integrated amp versus a separate preamplifier / power amplifier setup.
How a separate preamplifier / power amplifier setup works
Preamplifier is a term that you'll find in a number of industries, because preamplifiers are used in a number of ways. When related to home audio and home theatre, a preamplifier is typically a device used to switch between sources and to boost the voltage gain of your signal so that it can be amplified by the amplifier.
Understanding how your sound is created is the first part of the equation. First, we start with your source–that's the component that is supplying the sound, and can be anything from a streaming music site to your computer to a high-end Blu-ray player. These are typically called line-level sources, and their signal is passed on to the preamplifier. This signal is then boosted in voltage gain, usually from somewhere in the mV range into 1-2V; this is important because that's generally what your amplifier needs as input.
A preamplifier will boost voltage gain, but not current gain – that's where your power amplifier comes in. Keeping the power amplification separate from the more delicate circuitry of the preamplifier is one of the ways of keeping noise and interference out of your signal.
The final stage of audio reproduction at home is your power amplifier. Power amps do what the name says: they amplify low-power audio signals so that you can drive your loudspeakers. They can drive hundreds of watts out to your speakers, giving you the big sound you're looking for.
How an integrated amplifier works
Integrated amps build the preamplifier and the power amp into the same box, usually drawing from the same power supply (though not always). That means that source switching, volume control, and amplification happen inside your integrated amplifier.
The benefits of each
The benefits of a integrated amplifier are simple: you get one box that does everything. Does it do it well? With the shift to modern digital sources, flat output has become common, meaning that the separate pre-amplification process isn't as essential as it used to be.
Integrated amps are a solid choice when you're looking to have a cost effective way to power your speakers, and–in the case of multi-zone-capables integrated amplifier (or home theatre audio video receiver)–to serve more zones, giving you music and audio in a great room, your living room, the kitchen, and outdoors (for example).
The benefits of a preamplifier / power amp separate system are also simple: you get two boxes that two everything. Why is that great? Because many customers find that they only want to upgrade one part of their device: they either have the right switching and want more power, or they have the right power and need the upgradability to support new inputs (for example, when a new technology like Blu-ray launches). In both of these cases, you could retain the piece you want to keep while upgrading the component that is no longer current. A preamplifier / power amp does generally offer better quality; while flat output has become common place, keeping your switching circuitry separate from your amplification and having two separate power supplies can reduce the internal interference that can be introduced into your signal.
Choosing a preamplifier / power amp separate system is a good choice if you're looking for a system that can drive a high performance dedicated media room experience. Passionate fans of movies or music will get the most benefit from building a separate system, adding quality and upgradability to their system.
Our Favourite Integrated Amplifier and Favourite Preamplifier / Power Amp Separate system
We spend a lot of time working with both integrated and separate amplifier systems; after working with many different options we've landed on three units (one integrated amplifier and preamplifier / power amp separate system) that we've found offer incredible quality while also being easy to work with.
Yamaha Aventage RX-A3040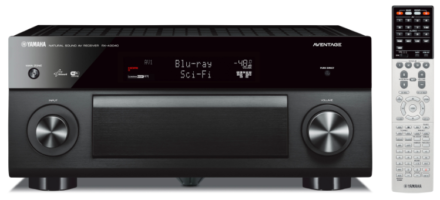 There are lots of reasons to love the RX-3040 Aventage Integrated Amplifier from Yamaha. It supports up to 9.2 channels of incredible surround sound. It has a firmware upgrade that lets it support the latest Dolby® Atmos surround sound experience. It has serious audio power at 150W per channel (2 channels driven). It handles 4K video signals with advanced HDMI zone switching. It even has a fifth foot on the bottom to help damped vibration.
The Aventage is a beautiful mix of features and performance, making it a solid choice for anyone opting for an integrated amplifier.
Yamaha Aventage CX-A5000 Pre Amplifier and Aventage MX-A5000 Power Amplifier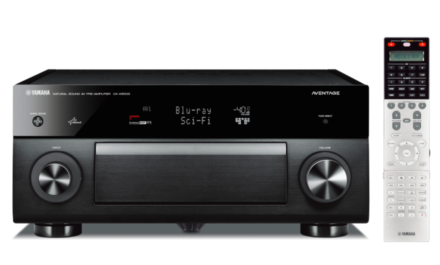 As you'd expect, the combination of the CX-5000 pre-amplifier and MX-5000 power amplifier offers all of the features of the Aventage RX-A3040, with the added benefit of offering more power in a cleaner way. XLR connections between both units provide a balanced connection, while running cooler in a more efficient way. At first glance the power ratings on the RX-A3040 might seem similar to that of the MX-A5000 but the real-world application is that the MX-A5000 has better power output across its entire frequency range, in a way that the RX-A3040 simply can't compete with.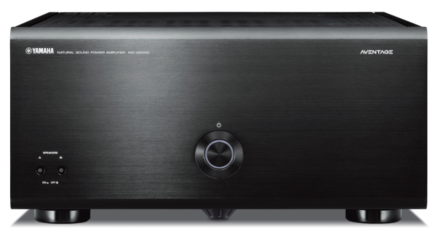 That's not to say that the RX-A3040 is an objectively better or worse buy. As stated below: if having a one-stop solution is what you're looking for, the RX-A3040 is a great choice. If cleaner, more robust power and upgradability are what you're looking for, the CX-A5000 and MX-A5000 are more your style.
Got questions about integrated amps, pre amplifiers, or power amplifiers? Drop us a line at info@pureimage.ca, use the contact form, or send us a message on reddit.

Graham is a Vancouver-based technology writer and TV personality. He writes technology content for Pure Image, offering insight and education for home theatre, home automation, and commercial a/v projects.

Latest posts by Graham Williams (see all)