How to: disable Wifi Assist in iOS 9 – and why you shouldn't.
October 08, 2015
If you've ever struggled with dead spots in your home or business wifi network you know how frustrating it can be. You click a link or hit send on an email or message, and they simply won't go through. Apple's iOS 9 operating system aims at solving this problem by delivering an often requested feature called "WiFi Assist"; it's designed to support weak wifi connections by automatically switching over to cellular service in areas where wifi is too weak to deliver a consistent user experience.
Sounds great, right? It is… but for users who have spotty wifi networks and who like to stream media, it's a feature that can cost you a lot of money. With WiFi assist turned on you can begin a stream in a WiFi area, but move to cellular as you move around the space. If you're watching or listening to an HD stream, the costs can rack up fast.
There are two solutions: turn off WiFi Assist and lose the benefit of it in everyday situations (leaving the house and checking your email, or passing through WiFi zones in a commercial space). Our tech expert spoke with CBC Vancouver, showing them how it's done:
While this is a usable solution, it cuts you off from a great feature… and it's just addressing a symptom. Why not solve the root of the problem with a stronger, more robust WiFi network?
Part of what we do with each network design is an analysis of your space, determining the strength of wifi signals and quantifying interference. Knowing how wifi-friendly your space is helps us determine what type of equipment we need to deliver the best experience for you. We have a number of tools in our lineup that can help eliminate wifi issues; two of our most-used items are the CIS router and the RUCKUS wireless access point.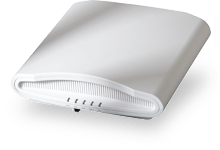 We like the CIS router because it's a device that lets us create a secure network; the upgraded CIS model with more powerful antennas (the 6dB model) is a great solution for anyone looking to push wifi into some tough areas in a home or workspace.
For those with even more demanding needs, we pair the CIS router up with a RUCKUS wireless access point. These devices are reliable wifi broadcasters; they're industrial-grade components that can be used individually or installed as part of a group, giving you powerful wifi signal over larger spaces.
So while WiFi Assist is an awesome feature, and in our opinion you shouldn't turn it off, you can protect your cellular bill and get a better home or business wifi experience by stepping up to some better quality gear. Gear that we're happy to help you integrate, because that's what we do!
Give us a call at 604-629-9491 or contact us today!

Graham is a Vancouver-based technology writer and TV personality. He writes technology content for Pure Image, offering insight and education for home theatre, home automation, and commercial a/v projects.

Latest posts by Graham Williams (see all)