Automated Window Coverings and Shades: It's time
March 30, 2015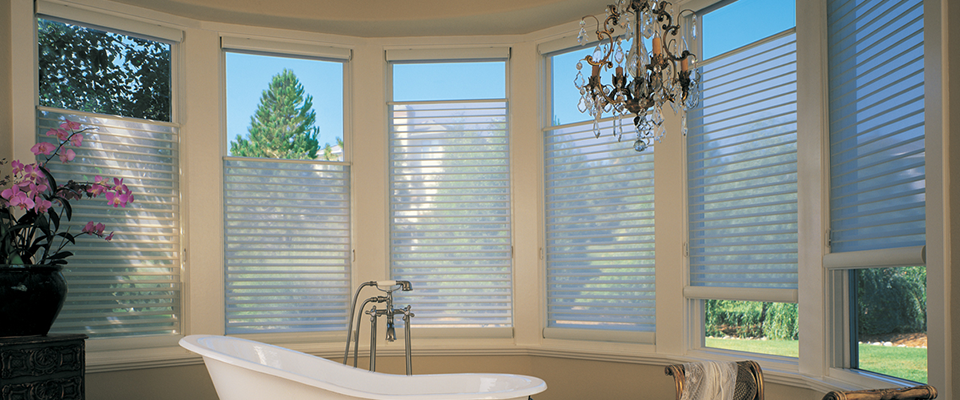 The fastest growing category in home automation is something you see everyday: automated window coverings. They're  smarter and more beautiful than they have ever been before, in part because innovation is coming from two very different directions; on one hand established players in the window covering and drapery market, like Hunter Douglas, have brought their expertise to automation with style and an emphasis on design. On the other hand technology-based groups like Lutron have brought their insight in automation to the world of window coverings.
Expanding our offerings to include this new space is something that you, our customers, asked for. In an effort to offer the best experience to you, we sought out Vancouver's premiere source for window coverings to forge a partnership; Terry Jorgensen has been in the window covering business for over 28 years, leading his company to a prominent position in the field. Windowworks is a go-to name for designers across the lower mainland and around the world, with nearly three decades of satisfied customers standing as a powerful testament to their quality, selection, and expertise.
Welcome to Windowworks
We initially worked with Terry on a project nearly three years ago and the co-operation between our teams got us off to a good start. Hammering out the details of a more concrete partnership took the lesser part of an afternoon, and the benefits of collaborating were immediately apparent to our customers on projects we began working on together. Terry's team of 22 drapery professionals includes designers, seamstresses, and upholsterers (among others) craft a brilliant, custom-built product. As a Hunter Douglas Centurion Gallery, Windowworks is one of a select few sources for exclusive Alustra fabrics and finishes, opening up new options and ideas and unleashing the capacity for creativity for you as a client or as a designer.
On our end, we bring support for a wide range of best-in-class automation systems to control what Windowworks build; as you'd expect, our systems work seamlessly with Lutron, Crestron, and Hunter Douglas coverings.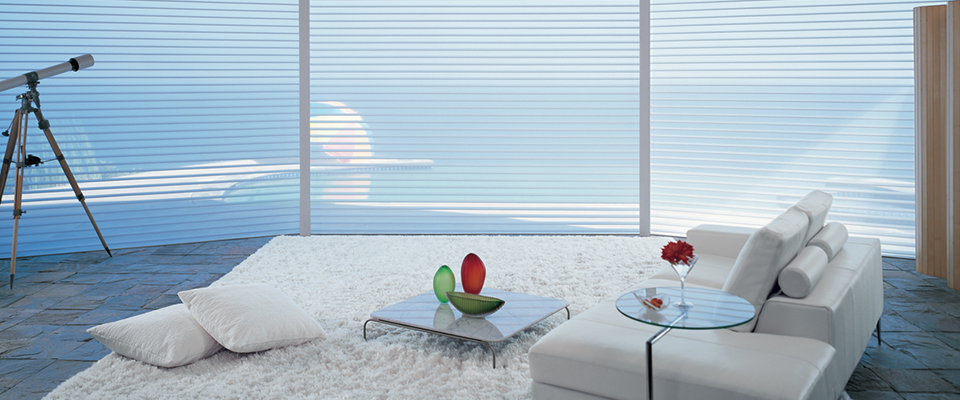 Why should I choose automated window coverings?
Why should you consider upgrading your window coverings or drapery? Alongside lighting control, automated shades are one of the best ways to add both comfort and value to your home. Perfectly crafted blinds, drapes, or shades can add the finishing touch to a beautiful room, and they elevate your energy efficiency to new heights as well. Automated shades can open or close based on time of day as well as the weather, reflecting heat in the summer and retaining heat in the winter.
Security and Privacy
Better blinds, drapery, and coverings offer more than just energy efficiency; with varying levels of opacity you can block as much or as little light as you'd like. The more light you decide to block, the more private your space will be. Automation adds an additional level of security; when your blinds are timed to move in natural ways throughout the day it can help your home to look lived-in, even while you're away, helping to discourage anyone who shouldn't from approaching your space.
New Build vs. Retrofit
"I didn't plan for automated blinds…"  We've got good news: taking control of your window coverings isn't something that you had to plan for when you started. Thanks to smart radio technology and power-saving designs, we have a number of battery powered options that will support your installation, letting you add automation almost anywhere! Concerned about battery power? Don't be: most of these options run on D-Cell batteries that last 3-5 years of regular twice-per-day use.
If you do have the option of pre-wiring for window covering automation we can step in during the rough-in process to ensure you're ready, with Windowworks planning and creating your window coverings or blinds so they're ready when you are.
Ease of use
Depending on the size of your home, the addition of automated shades and window coverings can be a life-changer. With a single button you can raise, lower, or tilt your shade, saving the time, effort, and energy required to manually operate each shade. They're an absolute must for out-of-reach windows and skylights, and an enjoyable upgrade for any windows.
Want to know more?
Interesting in learning more about automated window coverings and what your options are? Call or email us today to set up an appointment. We'll show you what's available and how to move forward when you're ready!

Graham is a Vancouver-based technology writer and TV personality. He writes technology content for Pure Image, offering insight and education for home theatre, home automation, and commercial a/v projects.

Latest posts by Graham Williams (see all)